We had to eat our little Perch caught in Effingham NH and came up with this recipe.
Effingham Sandwhich
Bon appetit!
Ingredients: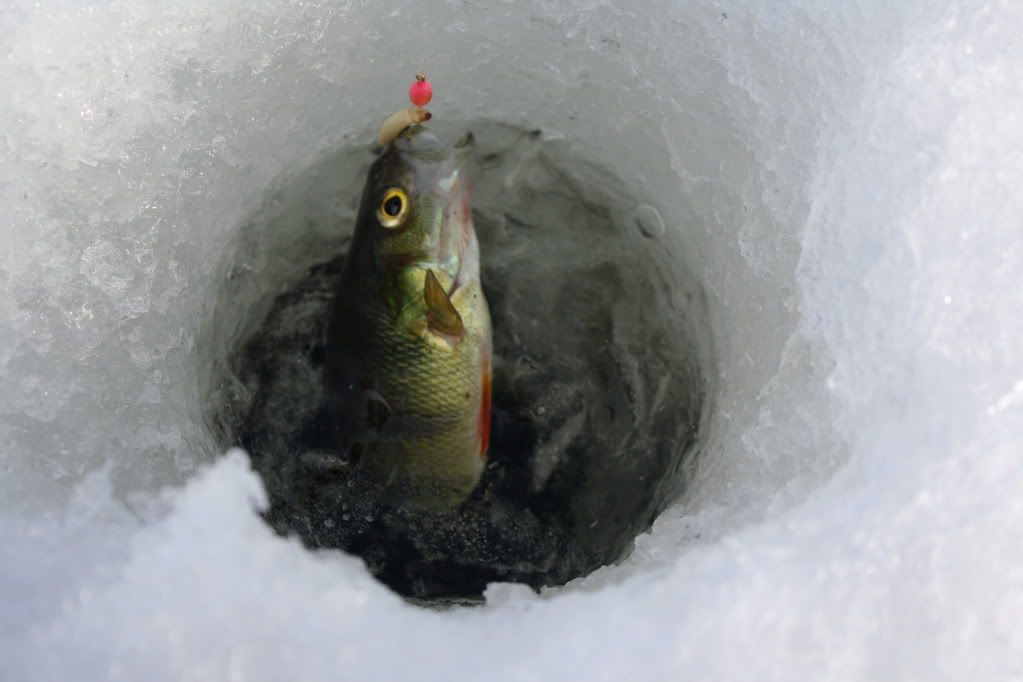 that's one effingsmall perch!
One small fish
kaiser roll
corn meal
egg
flour
spices
oil
a slice of ham
barb-q-sauce
gut and scale the perch. Heat the oil in a frying pan until it's effinghot. Beat the egg in a bowl then throw the perch into the egg, In another bowl mix corn meal, a small amount of flour and seasonings and mix. Now take the perch out of the egg and roll it around in the cornmeal mix.
Now drop the perch into the effinghot oil. Cook until the fish is golden brown, then remove it from the oil and place it on a paper towel to cool.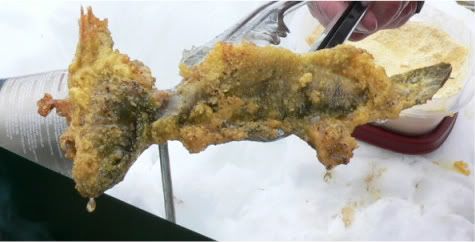 careful that's effinghot
Once the the perch is no longer too hot to to touch, remove the meat from the bones and discard the carcus. Place the fish meat on the kaiser roll, with ham and barbecue sauce and enjoy your Effingham sandwich.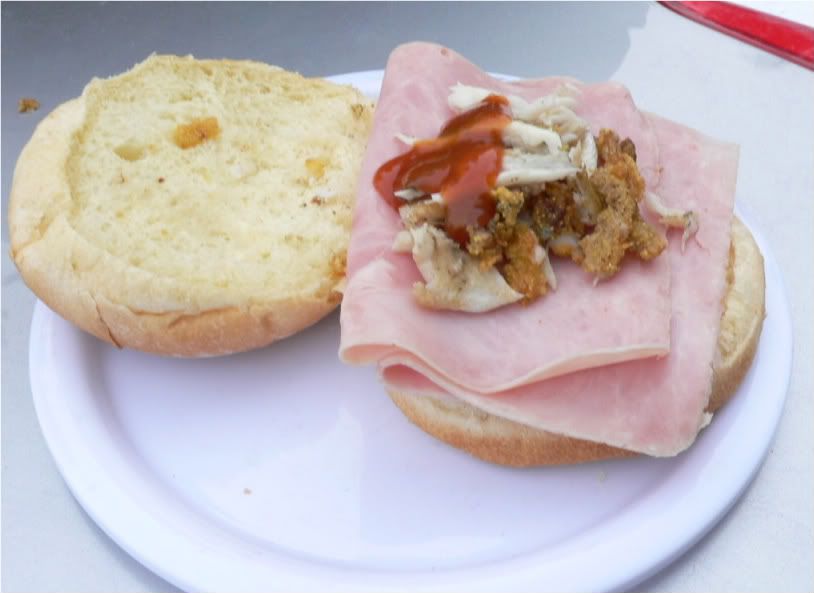 that's some effingsandwich!

watch out for bones

That's effingdelicious!